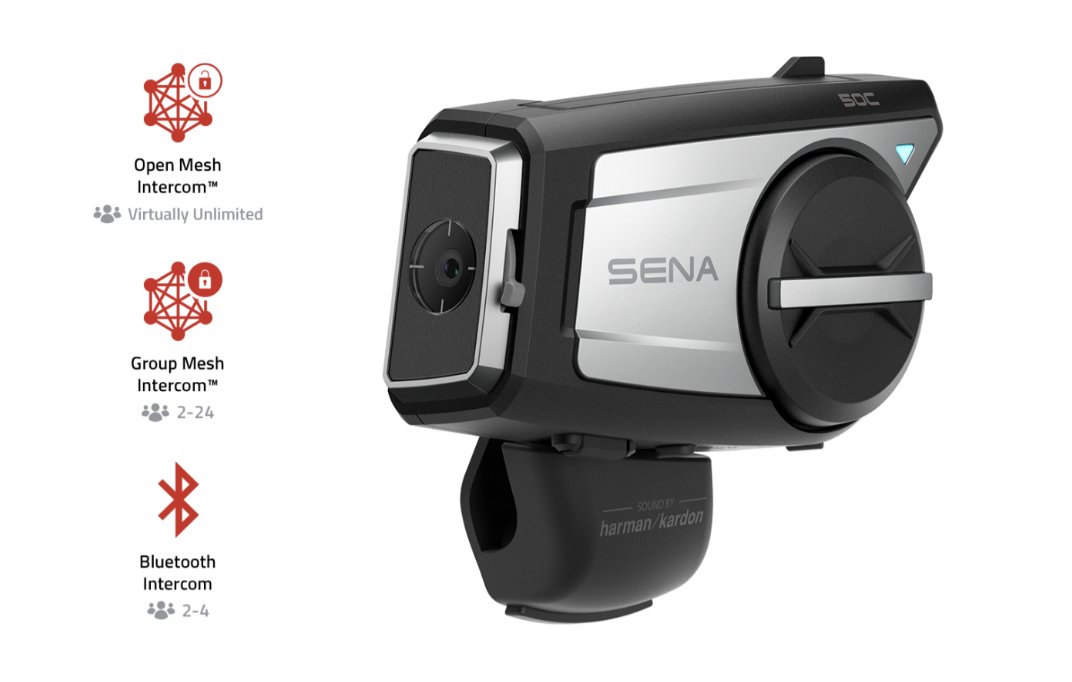 50C – SENA Quantum Series
Sena's top-of-the-line 50 series is growing with a long-awaited camera-equipped communication device, the Sena 50C. The 50C is packed with features, including Sena's premium Mesh and Bluetooth communication technology and 4K camera capability. The 50C's all-new SOUND BY Harman Kardon speakers and microphone bring refined audio clarity to your ride...prepare yourself for an unmatched audio/video experience.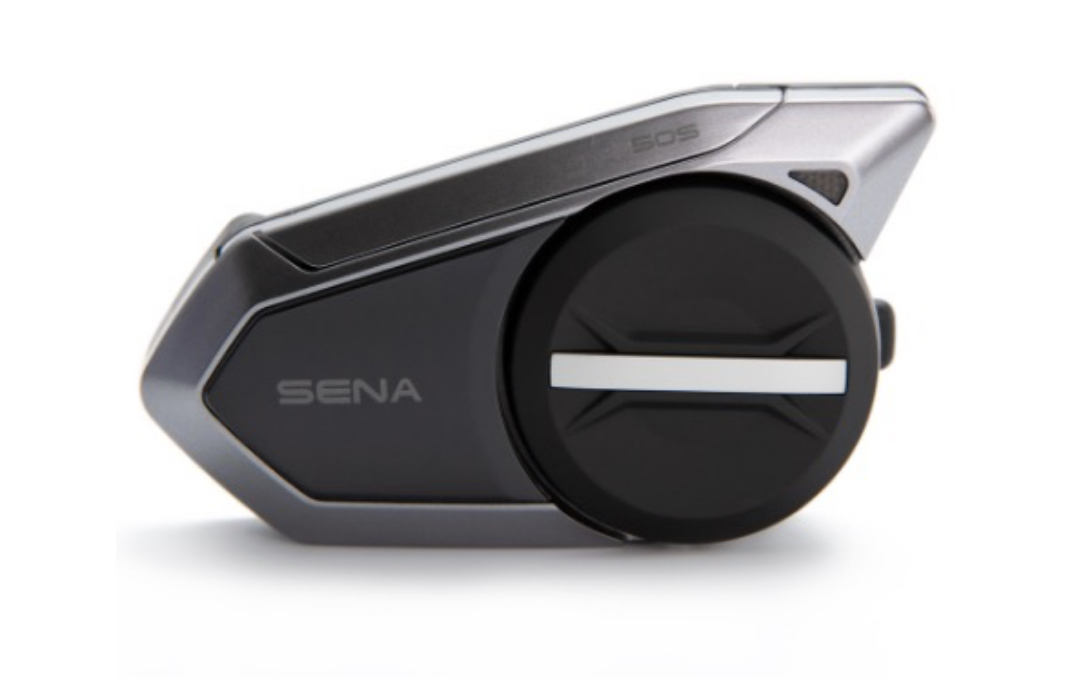 Sena 50S
The 50S delivers not one, but three different intercom modes available to Sena riders: Multi-Channel Open Mesh Intercom™, Group Mesh Intercom™, and Bluetooth Intercom.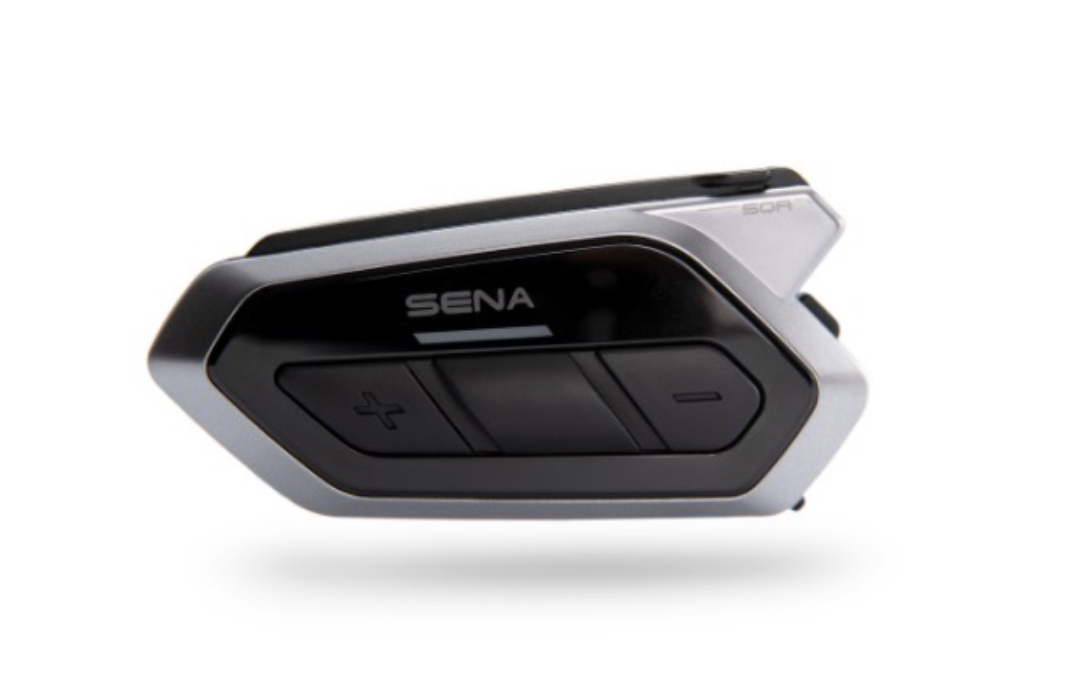 Sena 50R
The 50R Mesh 2.0 Intercom couples Sena's most advanced technology to date with a low-profile, sleek yet rugged design. Tested and proven by over 100 competitors and staff across the wilds of New Zealand during the Int. GS Trophy 2020, the 50R continues Sena's long tradition of Advancing Adventure. With its sleek good looks, rugged durability, and next-level technology, the form and function of the 50R combine to set a new standard for motorcycle communication.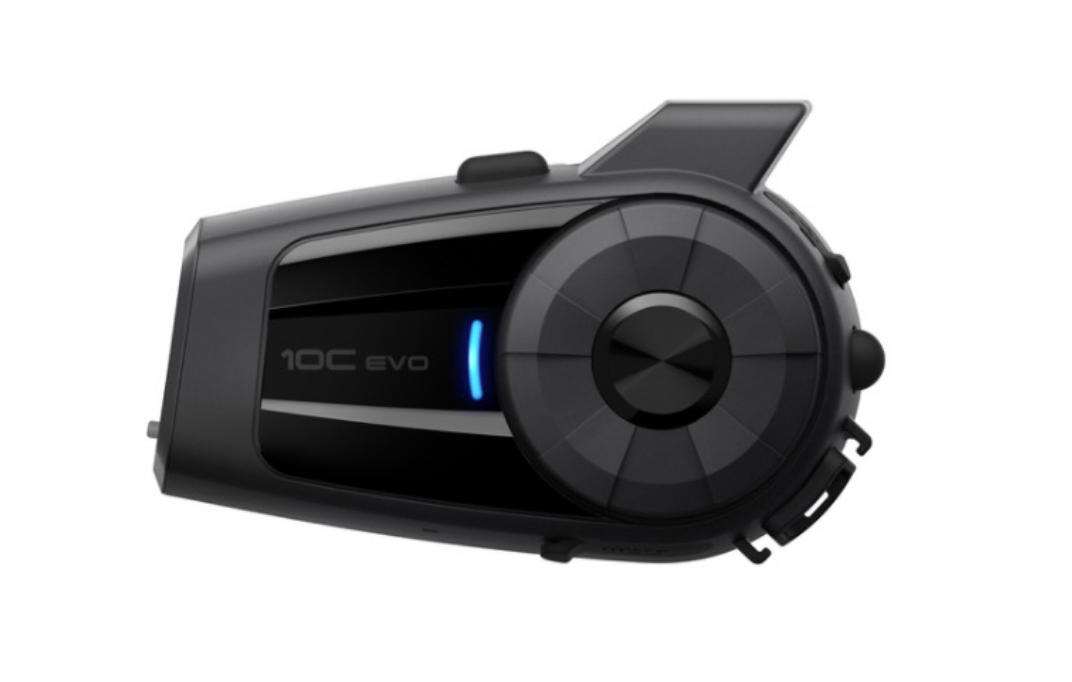 10C EVO – SENA Mesh Intercom
Combining Sena's leading Bluetooth communications platform with an integrated 4K camera, the 10C EVO allows for easy rider communication and video recording. The 10C EVO's features include:
A sleek, compact design
A brand-new camera platform, capturing video quality at 4K/30FPS
Video tagging
Smart Audio Mix™
Four-way Bluetooth intercom up to 1.6 km (1 mile)
Bluetooth connectivity to take calls, listen to music and hear turn-by-turn GPS directions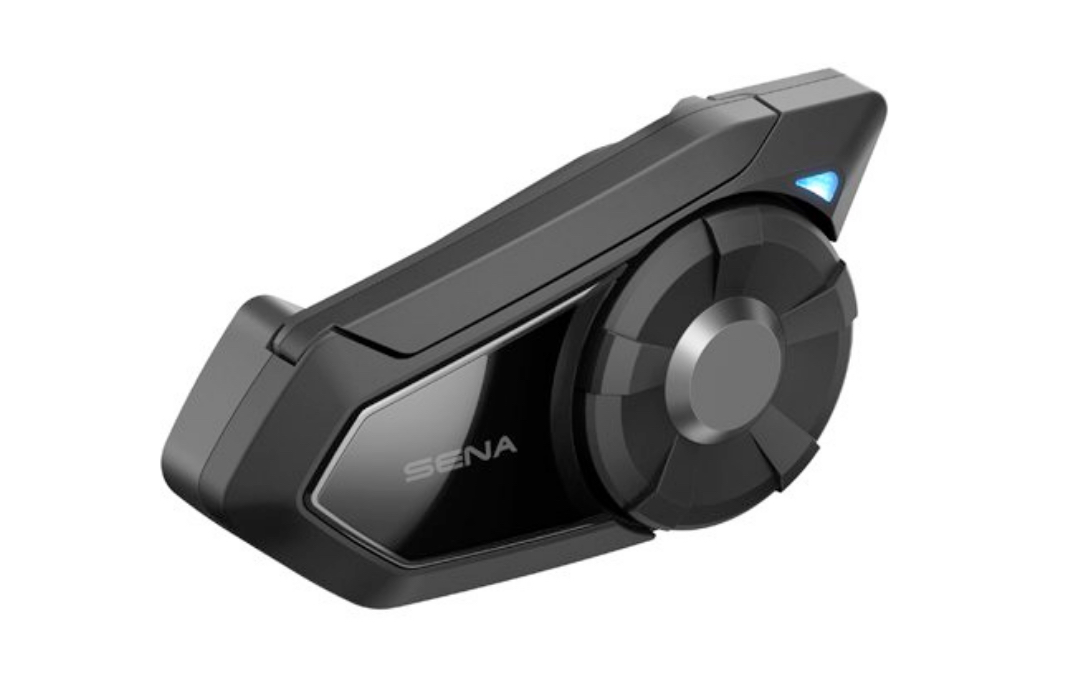 30K – SENA Mesh Intercom
Experience the next generation of communication with the 30K, featuring Mesh-Networking technology. Charges in only 20 minutes, and operates through voice commands for easier and safer control. It's also Bluetooth compatible, so you can talk on the phone, get GPS directions, or simply listen to your favorite tunes.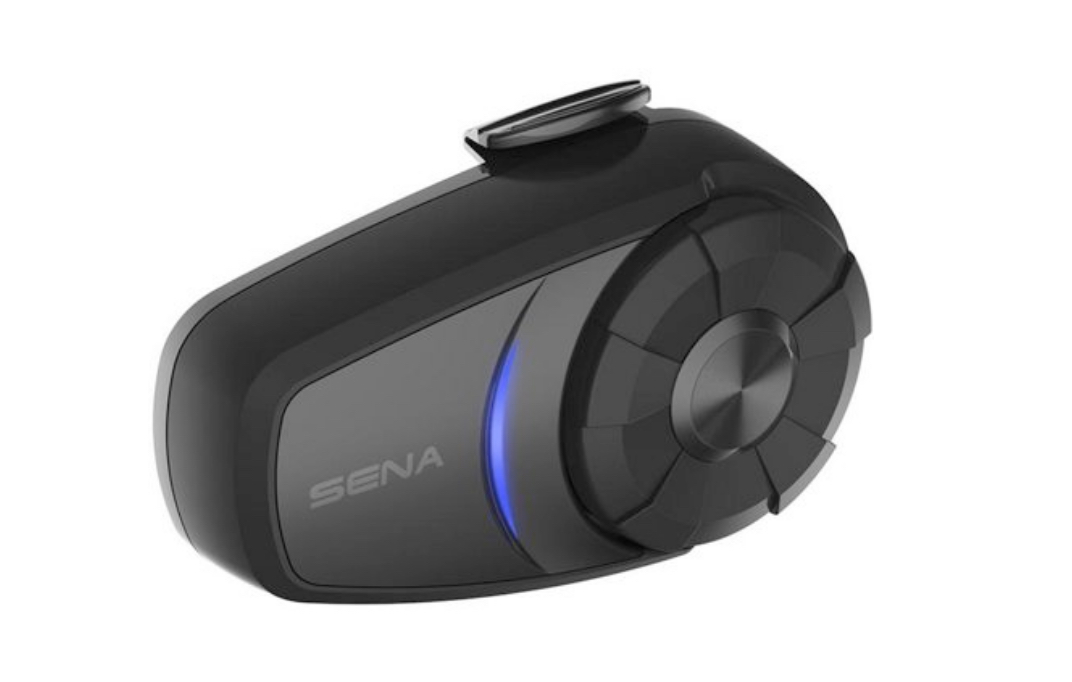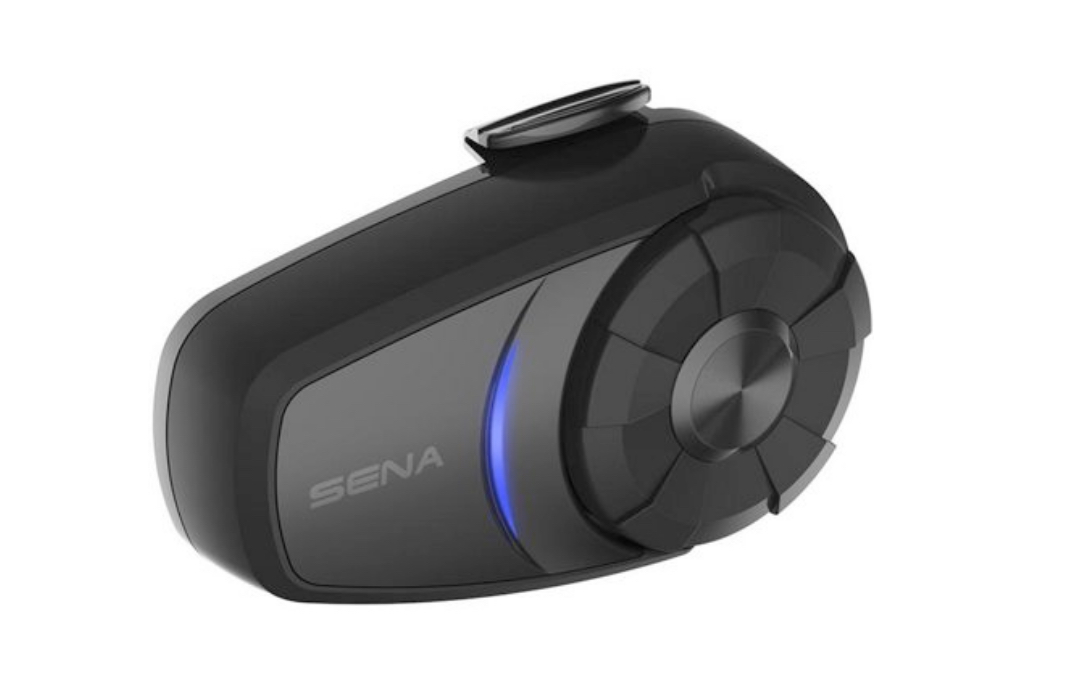 10S – Bluetooth® Communication System
Motorcycle Dave is excited to announce the all new 10S from Sena Technologies. With a more intuitive design and rich in features, the 10S is sure to become a favorite for riders looking to connect wherever their adventures lead! 10S Features: Bluetooth 4.1 Technology 4 way Universal Intercom up to 1 Mile Range One Touch Group Intercom Intuitive Voice prompts Advanced Noise Control™ High Performance Speakers (Better than the 20S!) Built-in FM Radio Tuner with Station Scan & Save Function Music Sharing Optional Handlebar Remote Support (not included) Smartphone App for iPhone and Android Firmware Upgradeable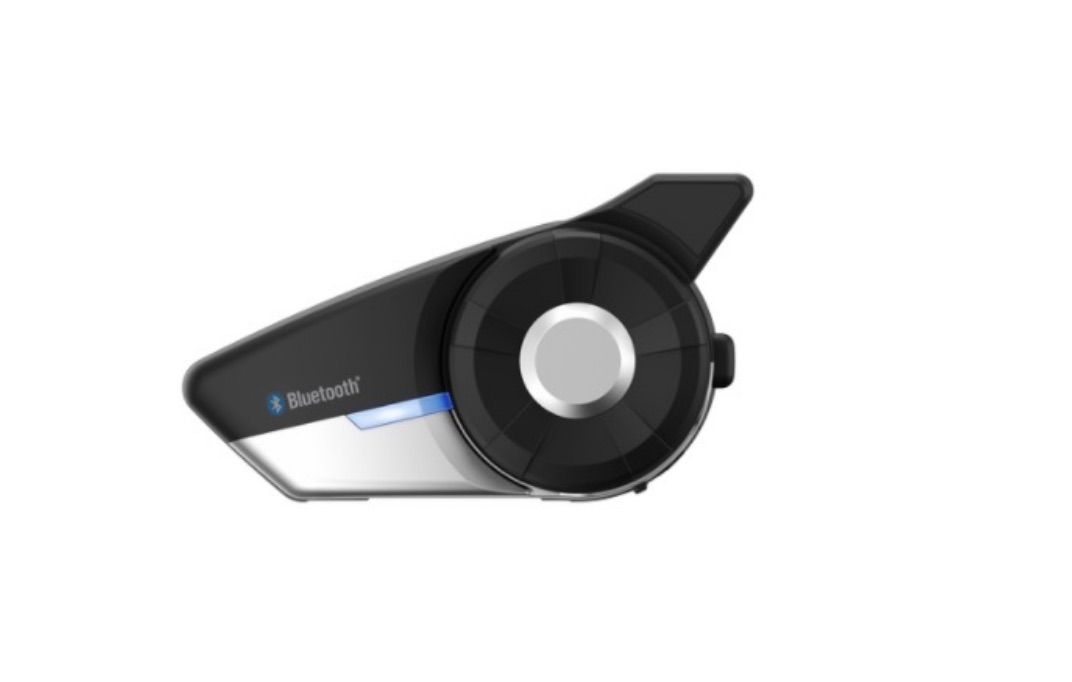 20S EVO – Motorcycle Bluetooth® Communication System
The 20S EVO was redesigned with a fixed type, shark fin antenna as opposed to the flip up antenna of the original 20S. This sleek new antenna design improves upon motorcycle group intercom stability and distance, while updates to the hardware allow for a more robust general performance.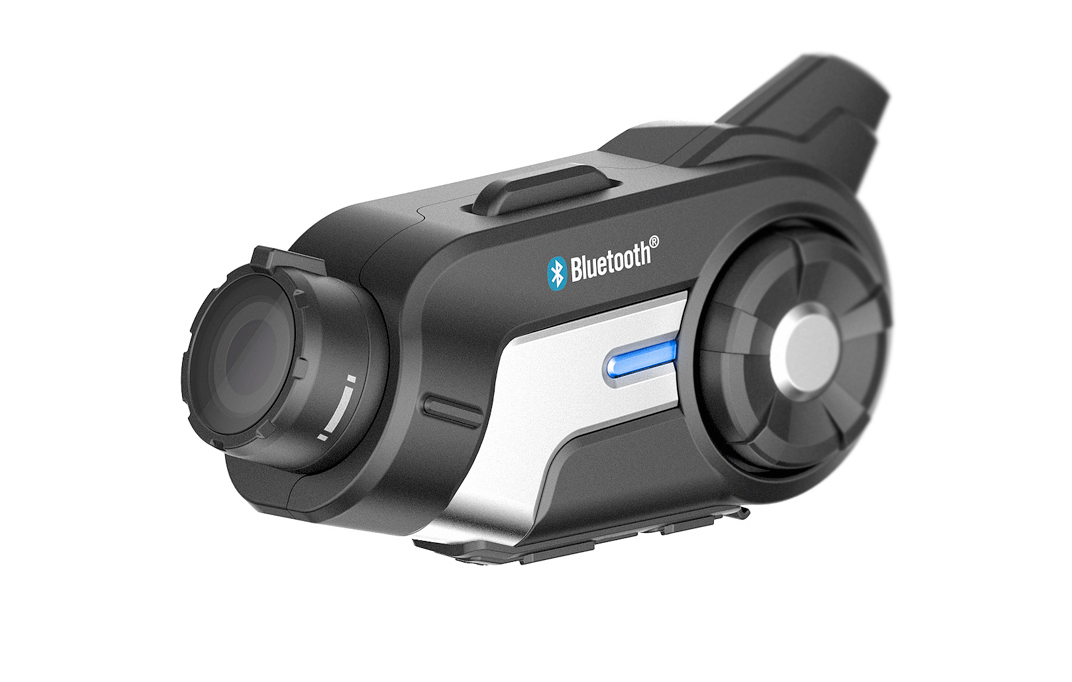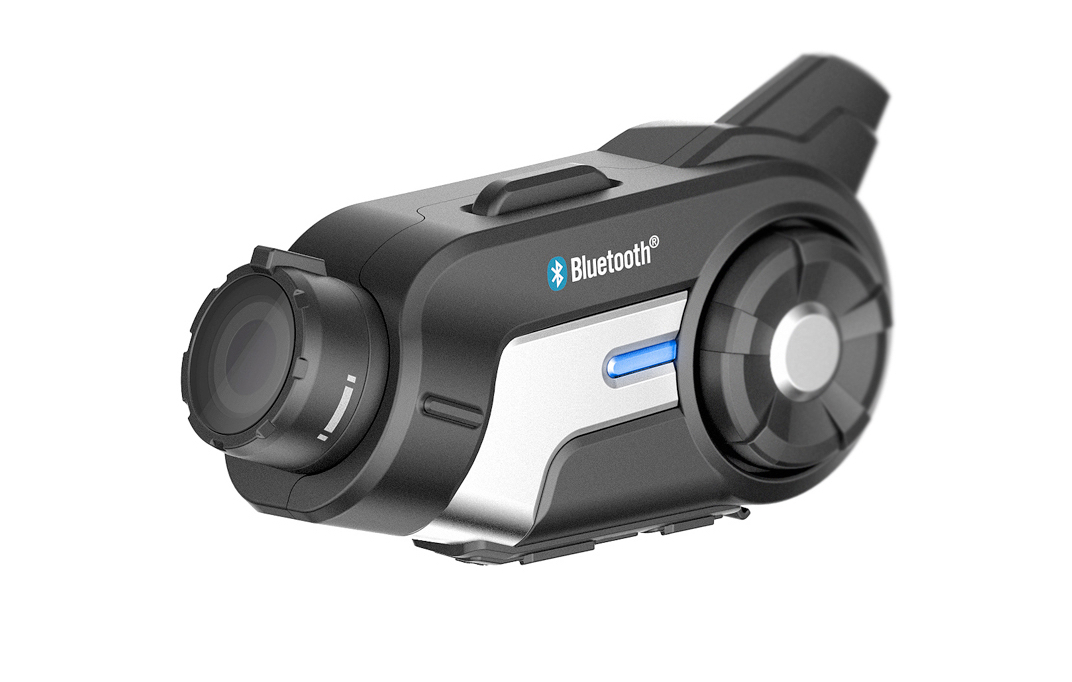 10C PRO – Motorcycle Bluetooth® Camera & Communication System
Equipped with upgraded 2k motorcycle helmet camera specifications, the 10C Pro shoots in crisp QHD (1440p/30fps or 1080p 30/60fps) with a resolution of 3.7 MP (16:9) and an increased 135 degree field of view. The 10C Pro also features Smart Audio Mix™, which mixes audio from the intercom and music from your smartphone straight into your video.
WE CUT OUT THE MIDDLE MAN TO KEEP PRICES LOW
We offer the best prices on all products, shop around and see for yourself, Call Dave Today for the specials & prices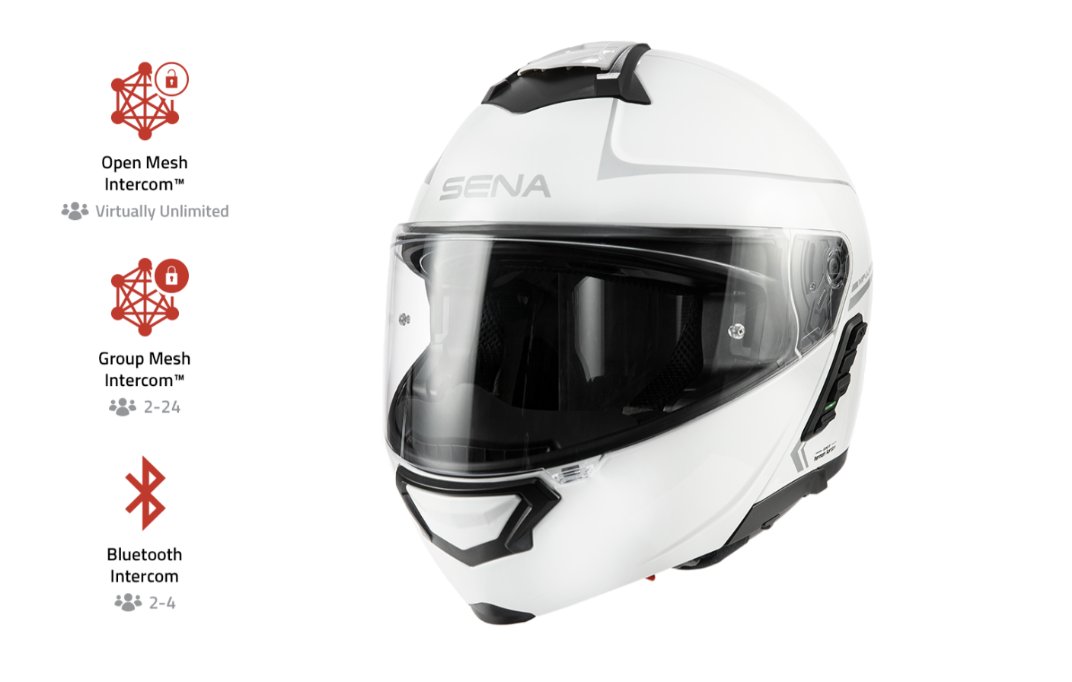 Impulse modular helmet
The all-new Impulse is a modular smart helmet featuring Sena's industry-leading Mesh Intercom™ and Bluetooth® Intercom technology plus premium speakers and microphone by the audio experts at Harman Kardon. With the help of Harman Kardon, the Impulse's expertly tuned speakers bring a new level of precision and clarity to in-helmet audio, plus an all new microphone for unprecedented outbound audio quality. The helmet boasts an integrated rear-facing taillight for rider visibility and a convenient retractable sun visor. Impulse was built with a DOT-rated composite fiberglass shell and has an intermediate oval fitment.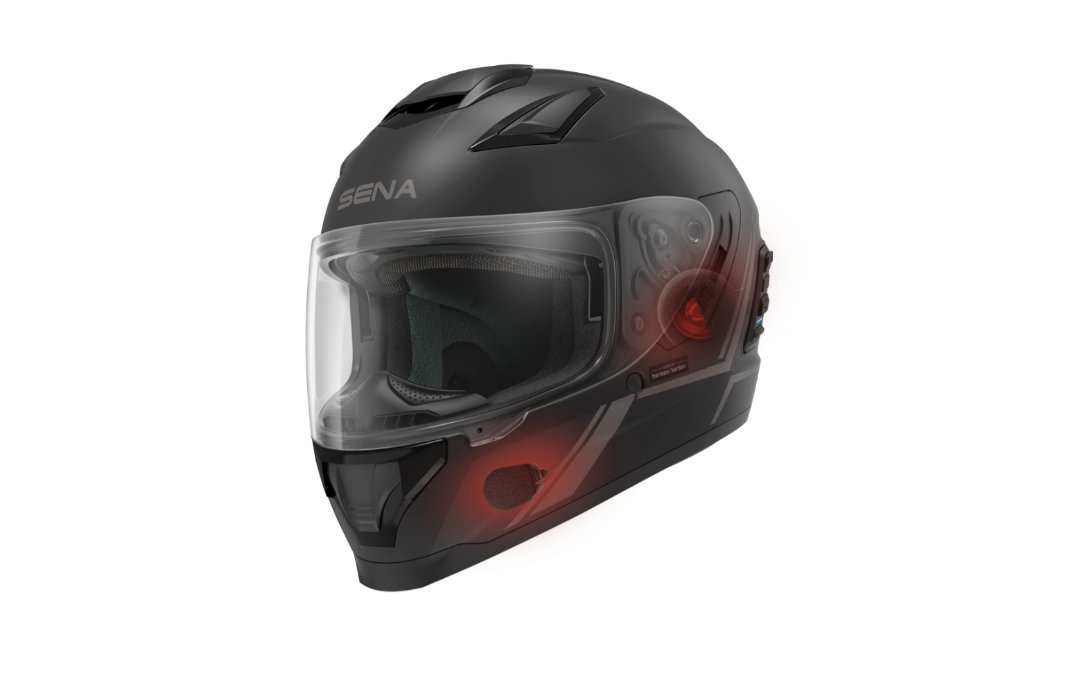 Stryker
The Stryker offers an unmatched audio experience with SOUND BY Harman Kardon. Both the speakers and microphone were created with the audio experts at Harman Kardon to provide the benchmark for world-class sound inside of a motorcycle helmet. The Stryker's interior design was optimized by Sena to provide plush acoustic dampening to complement the SOUND BY Harman Kardon speakers. Together with the all new microphone the Stryker delivers an unprecedented audio experience. Premium speakers deliver crystal clear audio to riders' ears while the microphone, with a newly designed sensor, provides robust performance for voice communication while riding.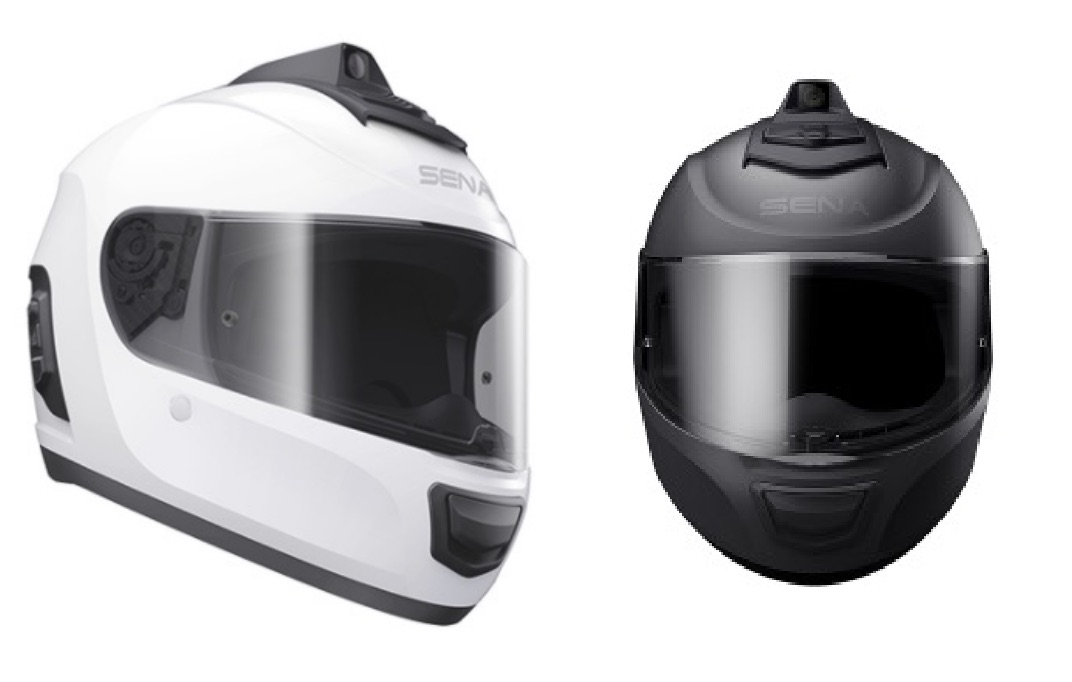 Momentum PRO - Helmet
The Momentum Pro BLUETOOTH® helmet has all of the premium features of the standard Momentum helmet and goes a step further with an integrated QHD action camera. The streamlined camera design allows riders to effortlessly capture their ride with the touch of a single camera button at the top of the Momentum Pro helmet. The QHD (1440p,30fps) / FHD (1080p, 60fps) camera boasts a 135 degree field of view and has a looping video recording time of 2 hours. Momentum Pro is also equipped with WiFi so you can instantly preview and download footage on your smartphone.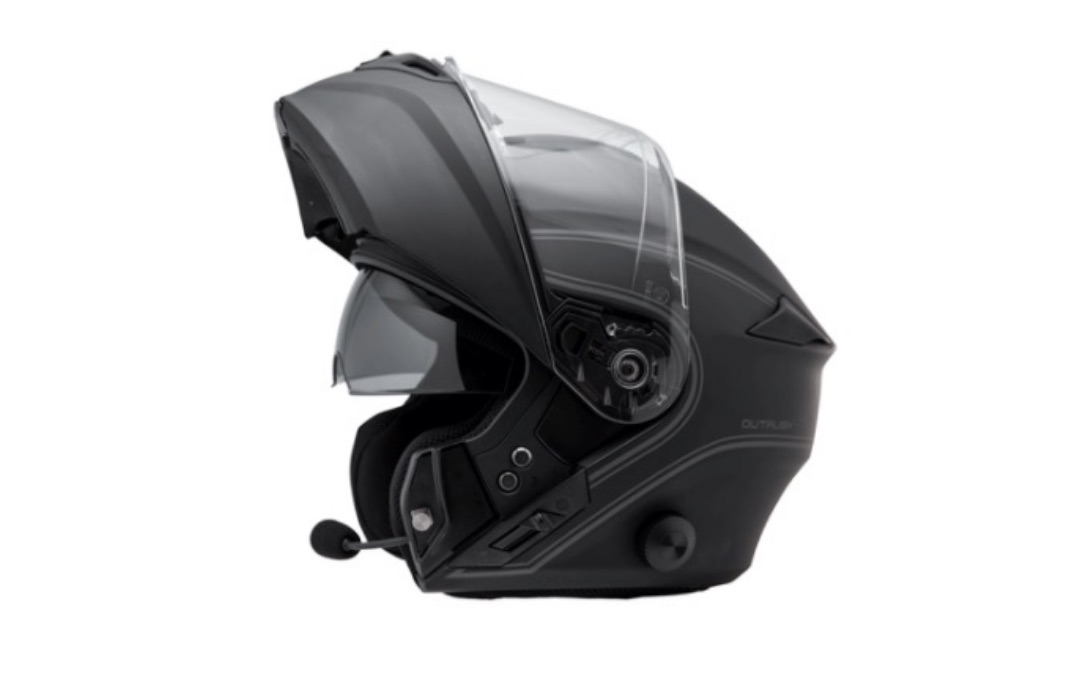 OUTRUSH– Modular Smart Helmet
Ready to ride the local twisties on the weekend and then make the commute into work on Monday, the Sena Outrush gives you modular helmet convenience, style for days, and HD audio Bluetooth comms built right in. Straight-from-the-box, you can connect from your smartphone to the helmet via Bluetooth for stereo music playback, phone calls, GPS directions, FM Radio, and HD intercom conversations. This modular smart helmet is packed with style and functionality, the perfect complement for the road.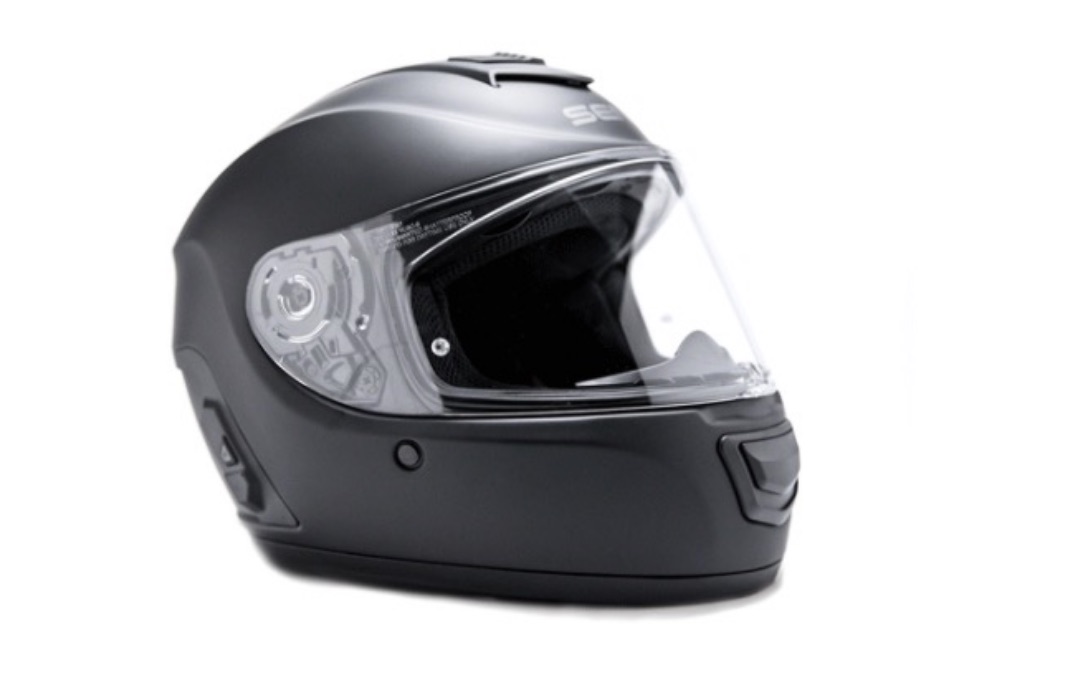 MOmentum – Helmet
Next Gen. Mark II. Reimagined. Call it what you'd like, but the EVOlution of design, fit and function of the Momentum EVO defines the future of Sena's smart helmet line.
A new oval-shaped fit for easy wear
Integrated Mesh 2.0 Intercom Technology
A contoured exterior for a sleek look
An improved ventilation system and chin curtain
Redesigned liner and pads for comfort and safety
DOT and ECE certified