Custom Motorcycle Seats, Heaters & Lighting
Motorcycledave is the place for your full custom seat upholstery, You have seen our custom upholstery in many fine magazines.
If it's GEL your after we got it, the very best will make any seat into an all day seat, Ride in comfort get GEL today ONLY $85.95.
Carbon fiber seat heaters can be fitted to any bike.
Ride in comfort all year round!
Full Custom Seats and Upholstery by dave
Custom made seats with Comfort GEL front and back, custom logos, and designs like this spider and web, we can do most anything for you on your seat JUST ASK.
We install Moto Seat Heaters for Motorcycles, ATVs and UTVs. It has the lastest technology in the market, the PTC heating elements ensures uniform warmth with no potential for overheating.
Features:
OEM factory standard universal moto seat heater

PTC technology deliver major performance, safety & reliability benefits

Self-Regulating Temperature

Faster-To-Ideal Temperature

Water resistant connectors and switch
3 types of switches available: flush mount, panel mount, and handlebar mount, running from $74.95 to 84.95 complete with the switch of your choice.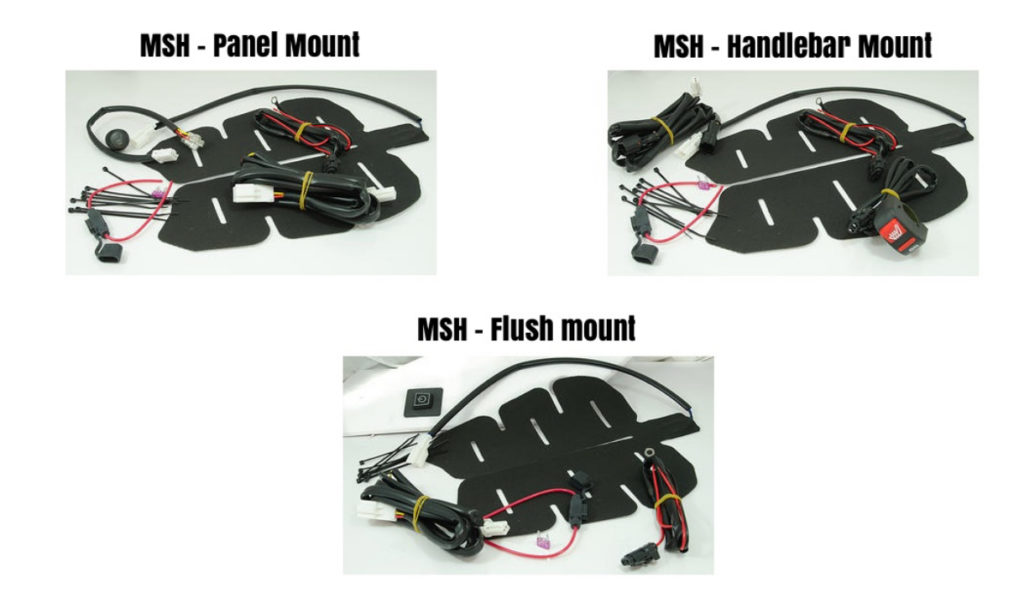 Dave's Conformax Gel Seat Kit
Gel seat pads you can install yourself. To keep you riding longer.
Custom  lighting option for all types of helmets. Rechargeable with about 12 hours of operation.